Hi! Welcome to another Weekend Writing Warrior and Snippet Sunday round. Every week writers post 8-to-10 sentences on their blogs from a published or unpublished book. Then we "hop" around and leave comments on each other's snippets. Whether our work is already published or in progress, the helpful comments help us become stronger writers on our next WIP. We welcome EVERYONE's comments.
I am sharing snippets from a new short story I wrote,
Always One More Time. This story has just been released in a terrific anthology called HeartWorks ~
Eight Great Stories of Love, Passion, and Romance from Vanilla Heart Publishing Authors Charmaine Gordon, Paul Zunckel, Chelle Cordero, Neva Squires-Rodriguez, Lauren Shiro, Tamara Philip, Gwendolyn Jensen-Woodard, and Angela Kay Austin.
Last week Callie introduced herself to the man who opened the door, "
I'm Callie Sanders and I, I was… I was a friend of Jimmy's.
"...
Creative editing alert! Here are ten lines...
She noticed how his lips thinned and saw his Adam's apple bob; he stepped back and motioned her in.
Callie followed him into a busy living room. She saw a slightly overweight older black woman sitting on an overstuffed chair in front of the TV, there was a young woman in the room tucked into an equally overstuffed couch doing her nails, and across the room sat a teenage boy hunched over a notebook at a barren dining room table.
"Mama," His voice was gentle as he leaned over the older lady, "Mama, this girl," he reached out to bring Callie closer, "she's a friend of Jimmy's."
The woman reached out to Callie and took her hands in hers, "You knew my Jimmy?"
Callie smiled timidly and nodded.
Mrs. Bernerd looked at the man, "Bring her a chair, Lawrence," he grabbed a chair from the table and placed it near his mother. "Sit child," she pointed at the chair.
Callie sat on command and politely folded her hands in her lap.
"How did you know my Jimmy, girl?"
~~~~~
For more WeWriWa Snippets, go to:
"Have enough courage to trust love
one more time.
And always, one more time."
~ Maya Angelo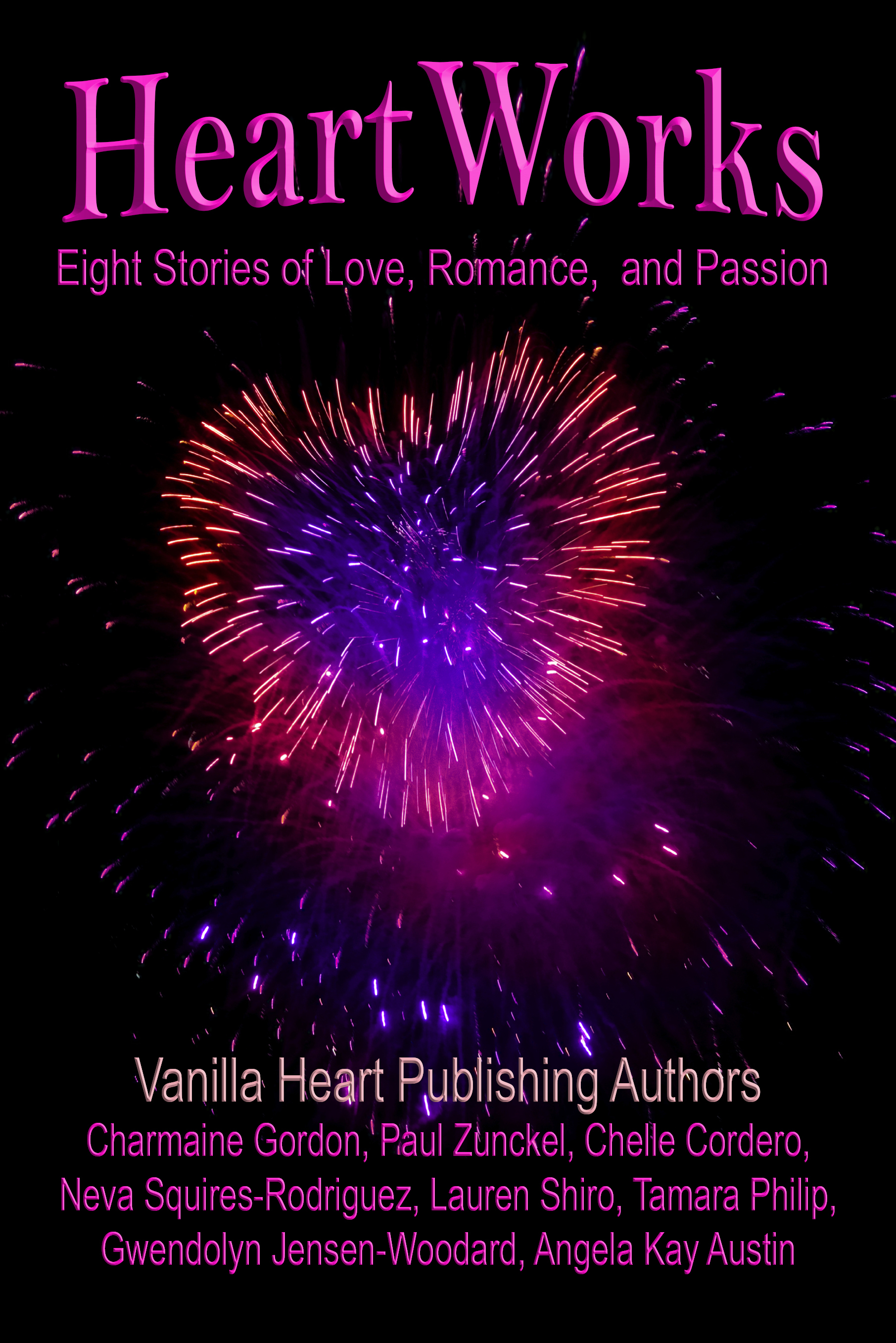 Buy Links
Smashwords
Kindle
I am really into a family mood lately, tonight hubby and I will have our kids here for dinner (trying to make that a regular thing every few weeks)...
This story is a love story (just in time for Valentine's Day, who'da thunk?) but it is the family unit that is really pivotal.
Some of us are blessed with large families and constantly involved with family activities - some of us are blessed with smaller families and very tight connections. Mostly because of "the circle of life" my family isn't nearly as large as I once thought it was, but what I have is outstanding.
For the immediate family, hubby and I have two offspring and four kids (each is married) and great friendships with each. And while they don't live close by, we each have sisters (and their families) that have become great friends to us. And I have a few cousins still around that are pretty much like siblings. I consider myself pretty blessed.
I was five years old when my paternal grandfather passed away and it scared me so much - my daddy had lost his daddy and it was just too much for my 5 year old mind to grasp. I told my dad that I never wanted to grow up if it meant losing my own parents. He consoled me and told me it was true, people grow old and in the natural order you can lose parents; then he told me that as sad as that was, if he and my mom hadn't grown up, met and gotten married they never would have had my sister and me, and that was something they never would have wanted to miss.
It helped to console me, just a little, and I repeated those words to my children who never had the opportunity to grow up with grandparents (on either side). The lesson I learned was to enjoy each day and never let a day go by without saying "I love you" to the people I care about.
My story, Always One More Time, is about love and loss and acceptance and family. I hope that everyone enjoys this short tale that does have (spoiler alert) a Happy-Ever-After.
The family – that dear octopus from whose tentacles we never quite escape, nor, in our inmost hearts, ever quite wish to.
Dodie Smith